Moving to Australia
If you're considering migrating to Australia, speak to someone you trust and who will help you every step of the way. This is a very important decision ofyour life and the team at Intellichoice are dedicated in helping you and your family make the move to Australia as hassle-free as possible.
Australia's immigration laws are some of the most complex in the world and seeking professional immigration advice before you begin the process can help you avoid delays and save thousands of dollars in lost application fees caused by trivial mistakes.
For peace of mind and to deal with experienced consultants that are truly interested in helping you turn your dream into a reality, contact Intellichoice today for more information.
Finance in Australia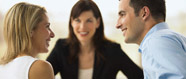 We will do all the legwork for you and help you find a home loan solution that suits your needs and requirements
Real Estate in Australia
We have a wide range of properties all around Australia, including Brisbane, Sydney, Melbourne, Perth and more