About Intellichoice
Whether you're a seasoned investor or a first home buyer, you should deal with a qualified finance and property adviser from Intellichoice.
Apart from the time factor, there are all those other hurdles that Intellichoice can help you with, including:
• Finding a finance product that suits your needs
• Assessing your borrowing capacity
• Access to a wide range of real estate all around Australia
• Access to properties that are already approved by the FIRB
• Tax benefits that you may be entitled to

We understand the property and finance process and aim to make it as convenient and hassle-free as possible for you, so make sure you speak to one of our consultants first about starting or expanding your Australian property portfolio.
Please also use the free personal finance calcalators to find out how much you can borrow, monthly loan repayments and more. Please also make use of our other free resources to help you in your decision to buy property in Australia.
Please also sign up for the free quarterly newsletter and keep updated on the latest property and finance news in Australia.
Our Services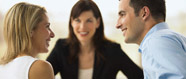 If you want to immigrate or just invest in property in Australia, speak to Intellichoice to find out how we can help
Newsletter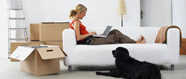 Sign up for our free quarterly e-newsletter, designed to provide you with the latest financial and property trends in Australia